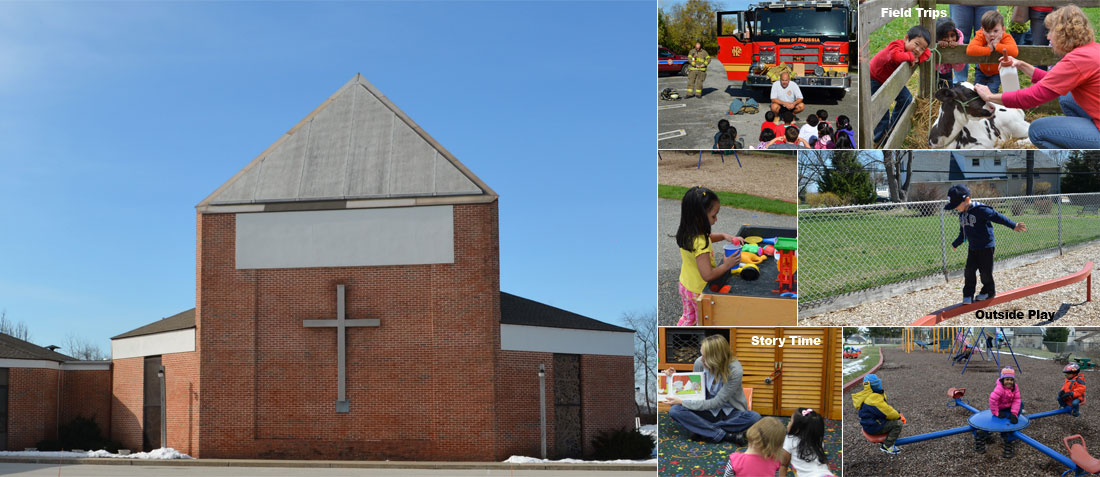 Welcome to Upper Merion Baptist
Preschool/Nursery School!
In-Person & Virtual Classes
Available!
We are a ministry of the Upper Merion Baptist Church in King of Prussia.
At UMBNS we believe that it should be fun to learn and to grow!
We believe that every child is a unique creation of God and our excellent staff nurtures each child with the unconditional love of God and God's Son, Jesus Christ.
We believe that each child will grow in confidence and acquire a sense of self worth in our loving and accepting environment.
We believe that with gentle guidance each child's unique imagination and creativity will be released.
We believe that it is important for each child to learn how to treat other children with respect and dignity and to accept and value each other's differences.
We believe that providing your children with a variety of experiences in our school setting as well as out in our community enhances their overall learning experience.
We provide a safe, loving, and academic rich environment to ensure that your child is not only developmentally prepared for kindergarten but also socially and spiritually.
These are just a few of the reasons that our preschool has an excellent reputation with generations of parents and with the Upper Merion School District for more than 30 years.
WE ARE A PEANUT/PEANUT PRODUCT FREE PRESCHOOL
Please click here for 2023/2024 School Year – Registration Information